SEEYOUSOUND INTERNATIONAL MUSIC FILM FESTIVAL
Torino/Lecce (Italy)
MUSIC TO SEE, MOVIES TO HEAR
In 2015, the first festival in Italy focused on the enduring and mutually enriching relationship between cinema and music was born in Turin, bringing cinephiles and melomaniacs together in a feast for the eyes and ears. 
National and international premieres compose four competition sections: LONG PLAY DOC (documentaries), LONG PLAY FEATURE (fiction features), 7 INCH (short films), SOUNDIES (music videos). In addition to the competition, there are two exhibit sections: INTO THE GROOVE, which has always been the "pop" side of the festival, mixing genres and trends, ranging from the latest musical trends to the cult and classic names in world music history, and RISING SOUND, committed to discovering and proposing stories in which the inspirational power of music is intertwined with global, social and political issues, breaking away from the merely business and stereotypes's laws; distant or nearby stories that can inspire, motivate, entertain and raise some reflections.
Seeyousound is not just the festival itself, it continues throughout the year with a rich programme of events, collaborations, contaminations and synergies, always focusing on the relationship between music and image.
In just a few editions Seeyousound has grown together with its audience, and finds its place on the Italian and international scene. In 2018 the festival has gone on tour with the project On the road: Palermo, Milan, Bologna, Florence, Pisa, Lecce, Rome. In Lecce, collaborations are activated with local realities that help trigger a strong involvement of the territory and allow the event to gradually take root in the Apulian city.
In 2020 Seeyousound evolved adding a new competitive section: FREQUENCIES, a training course for young musicians and composers concerning music applied to silent movies. A moment of artistic performance happening during the festival days that concludes with a contest awarding the best soundtrack composed by the participants to the workshop.
With its daring approach Seeyousound will continue its evolution because Music can't stop!
Seeyousound is a member of AFIC (Associazione Festival Italiani di Cinema) and is one of the founding members of MFFN, Music Film Festival Network, an international network of twelve festivals from different countries.
Maintaining a spirit always open to welcome what is different and unusual, Seeyousound will continue to offer works from every corner of the planet that will light up the big screens to make us dance in our seats.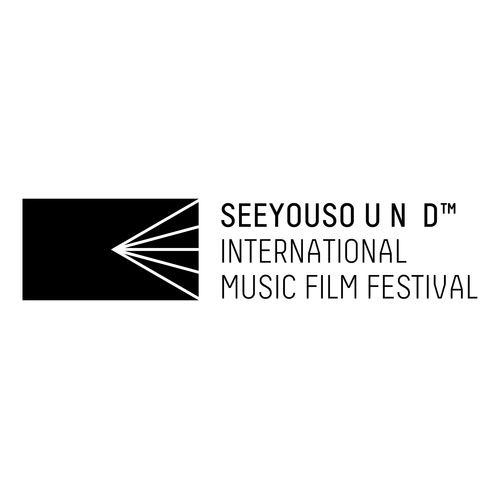 Portrait
Seeyousound is a festival created in 2015 in Turin exploring music in every frame through movies, performances and education. They offer several competitive sections (documentaries, short films, video clips…) and recently created a new competition called Frequencies, a contest for musicians, producers and sound designers for the original soundtrack of a silent film. A few years ago, Seeyousound started exporting the festival format, in a reduced version, to Milan, Bologna, Florence, Palermo and Lecce.
▷▷ One of Seeyousound's favourite music films/documentaries of all time ?
"B-MOVIE: LUST & SOUND IN WEST-BERLIN 1979 -1989 directed by Heiko Lange, Jörg A. Hoppe, Klaus Maeck, Miriam Dehne."
▷▷ One of the most memorable screenings organized by Seeyousound ?
" A film about the punk scene in Turin in the 80"s: Una canzone senza finale, presented during the 5th edition of the festival, which unleashed the audience in the cinema."
▷▷ The music film/doc the Seeyousound team would love to see being made ?
" Marvin Gaye biopic // the history of afrofuturism in music "
▷▷ One music film/doc that didn't get as much praise as it should have according to the Seeyousound's team ?
"When God Sleeps (i mean in our festival)"
▷▷ A music film/doc of your country you really enjoyed lately.
" Ossanaples about the band Osanna from Naples."
▷▷ In one word what does the MFFN mean for you ?
" Future "